Download Full-length Video: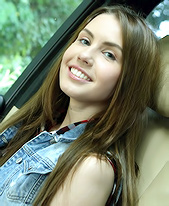 Elle Rose
When old man comes to get his back rubbed, he does not suspect he gets full body massage from a stunning brunette. Fresh dark-haired cutie caresses experienced dude with her talented hands, big boobs, soft lips and hot tongue. When sweetie realizes that her old client cannot hold back any longer, she wraps his wrinkled dick with her yummy lips. Later, she sits down on his cock and moves hips up and down it while playing with his balls. When payment time comes, old man simply cums into her mouth.
Rate This Scene (Overall Rating 6.54) | Rate This Model (Overall Rating 9.7)
WATCH MORE...
click here to download full scenes right now!