Download Full-length Video: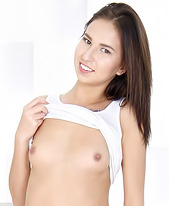 Selena Mur
Modern girls are absolutely crazy about selfies. Chicks shoot everything they do and even eat. This hottie goes further. She spreads her long legs, opens her shaved pussy and makes a close-up photo of her wide-open hole. View of her beautiful pussy turns her on to such a limit that she hurries to tease it with her talented fingers. In the middle of the action, her old teacher walks into the room. At first, he feels shocked but later helps her to make a couple of pictures. Finally, sweetie rewards him with a passionate blowjob and a hard fuck.
Rate This Scene (Overall Rating 6.79) | Rate This Model (Overall Rating 9.7)
WATCH MORE...
click here to download full scenes right now!