Download Full-length Video: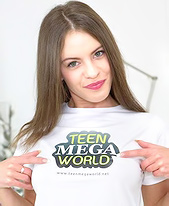 Lita Phoenix
Every person wants to live in a clean place. While majority of people clean their houses themselves, others hire assistants. Mature dude does not want to wash the floor and this is why he hires a seductive babe for that. Unfortunately for him, the cutie looks very hot in her tight outfit, which underlines her natural beauty. He watches her dusting the shelves and, finally, stretches her tight holes with his experienced hands. Very soon he thrusts his tongue and dick into the brunette pussy, throat and asshole and even cums all over her beautiful boobs.
Rate This Scene (Overall Rating 8.50) | Rate This Model (Overall Rating 9.7)
WATCH MORE...
click here to download full scenes right now!