Download Full-length Video: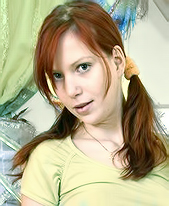 Karina D.
Karina was just sitting around her house bored when she decided to call her best friend to have some fun. But she ended up having a sexy conversation with her friend's dad instead. He came over and very quickly she is sucking his old cock right before he shoves it deep into her tight little ass.
Rate This Scene (Overall Rating 9.38) | Rate This Model (Overall Rating 8.3)
WATCH MORE...
click here to download full scenes right now!