Download Full-length Video: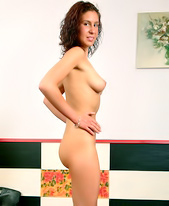 Natasha
Natasha had to stay home to watch the house while the plumber did his job. And when he was finished he expected payment but her parents hadn't given her any more. That's ok because this old perv takes it out of mouth and pussy making her suck and fuck his old cock until he blew his load all over her face and in her mouth.
Rate This Scene (Overall Rating 8.68) | Rate This Model (Overall Rating 8.4)
WATCH MORE...
click here to download full scenes right now!