Old fuck nails teen sitter
watch full video
Scene rating:

8.08

Duration:

00:23:17
Download Full-length Video: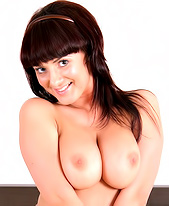 Katya F.
Katya is a little Russian teen cutie with the power to seduce any man she wants. She knows how to play the game and well. Usually playing the braniac nerd with a naughty streak. The problem is, the men are slim pickings where she lives unless she wants to get involved with the reckless younger guys trying to make a name for themselves. So, she sets her sites on the older men. The ones who have money, usually a wife, and are in need of a teen hottie to get them through their midlife crisis. In exchange, they will pay her bills and buy her anything her heart desires.
Rate This Scene (Overall Rating 8.08) | Rate This Model (Overall Rating 8.6)
WATCH MORE...
click here to download full scenes right now!