Download Full-length Video: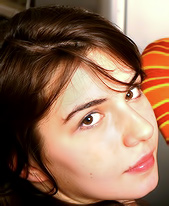 Alisa
Alisa never knew that when she volunteered to help out her dads sick friend that he was really an old pervert and wanted more then his kitchen straightened up. While she worked he sat at his lap top watching porn and getting hornier until he finally invited her over. Using the porn and sweet words he soon had his cock in her eager little mouth and then in her tight little pussy. And when this old dude shoots his load it is all over the face of this barely legal girl.
Rate This Scene (Overall Rating 9.02) | Rate This Model (Overall Rating 9.1)
WATCH MORE...
click here to download full scenes right now!