Download Full-length Video: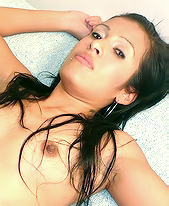 Mary B.
Hot little Mary loves to play hard to get and play it she does when this old fucker strolls in. Daddy's best friend has been eyeing this hot little slut for a long time and now that she is 18 and been flirting back it is time to make his move. There is a lot of playfulness in this one before the good hot sex, it is well worth the wait.
Rate This Scene (Overall Rating 8.07) | Rate This Model (Overall Rating 6.7)
WATCH MORE...
click here to download full scenes right now!