Download Full-length Video: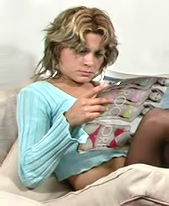 Anabel
Anabel just wanted to hand out over at her friend's house and just relax after a hard day of classes. But wouldn't you know it her friend's dad stares to jerk his cock while watching her sit there. Once he approaches her though the fun times begin for real. She sucks his cock, he fills her pussy and then blow a thick load right into her face.
Rate This Scene (Overall Rating 8.00) | Rate This Model (Overall Rating 8.6)
WATCH MORE...
click here to download full scenes right now!