Download Full-length Video: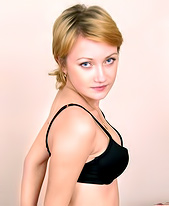 Katya D.
Katya is fucking hot and when this old fucker hired her to watch his kids he has more then keeping his kids cared for in mind. Shortly after he leaves to go out for the night he returns and finds this gorgeous barely legal hottie in his kid's room while the baby is fast asleep. He seduces her and promises she will love everything he does and soon they are wrapped up in each. After she has cum a couple of times this experienced perv blows his load right into her mouth.
Rate This Scene (Overall Rating 8.84) | Rate This Model (Overall Rating 8.2)
WATCH MORE...
click here to download full scenes right now!